HELLO!
Seeing that this is new talkscape and peeps be unknown and shit. Like klinsmann18 suggested...Feel free to introduce yourself if you like.
Firstly if you get the reference in the thread title you are automatically my friend.
Secondly, I'm a UK Grandaddy Fan.
Thirdly, i have a 'diffffffferent' sense of humour.
Fourthly, I only seen GDID live one time in Sheffield. Some feller kicked my wife.
Fifthly, I have been on the old talkscape for many a time.
Sixthly, I have met a whole bunch of talkscapers and managed not to have killed any of them!
Seventhly, this is what I look like...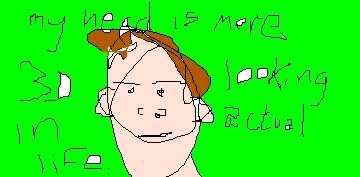 Actually it looks more like Taco's......
BYE.