I'm going to post Earlimart Spam, just for you, and because they sent this through the bank-teller-like tube that was a MySpace Bulletin. And if the Obama campaign taught us anything, it's that a disciplined support base can lead to better results (something Ralph Nader may never understand with his aversion toward technologies):
Earlimart is Back on the Interweb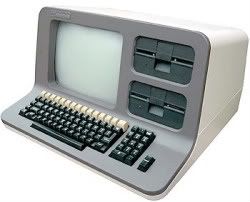 http://earlimartmusic.com/
The BTB (Between the Buns) section is really the icing on the cake.
Okay, I've done my part — now you do your part. Spam, I mean, spread the word to the far reaches of the Earth through your computer and then stare blankly into the monitor for the results to manifest. (Like Web 2.0, only not. You'd have to 'add' me on my MySpace and Facebook for that to happen, and have an account on Delicious, Digg, and all those other icons that force everyone to consider an Open ID account. And even then, it's a little bit like a circle-jerk at that point. Not
The Circle Jerks
though — they were an awesome band back in the day.)
I digress.